Description
This Large Print Picture Book is full of delightful Cat photos of every type. The colorful pictures and large print, with few but descriptive words, makes possible many hours of reading pleasure for those who would otherwise have trouble enjoying a book.
We are a small, family-owned company and focus our publishing with families in mind who may be facing the challenges of caring for aging relatives or friends dealing with poor eyesight, Dementia or Alzheimer's. Therefore. we only use few but descriptive words of Large Print, clear colorful pictures, and we keep our books light weight, bright and positive.
Feedback from our readers has been incredible, positive, and full of ideas! All feedback is gratefully appreciated.
We also take special care with our packaging and book contents. We never reference the words senior, dementia, or Alzheimer's anywhere within this book, or within our shipping/packaging.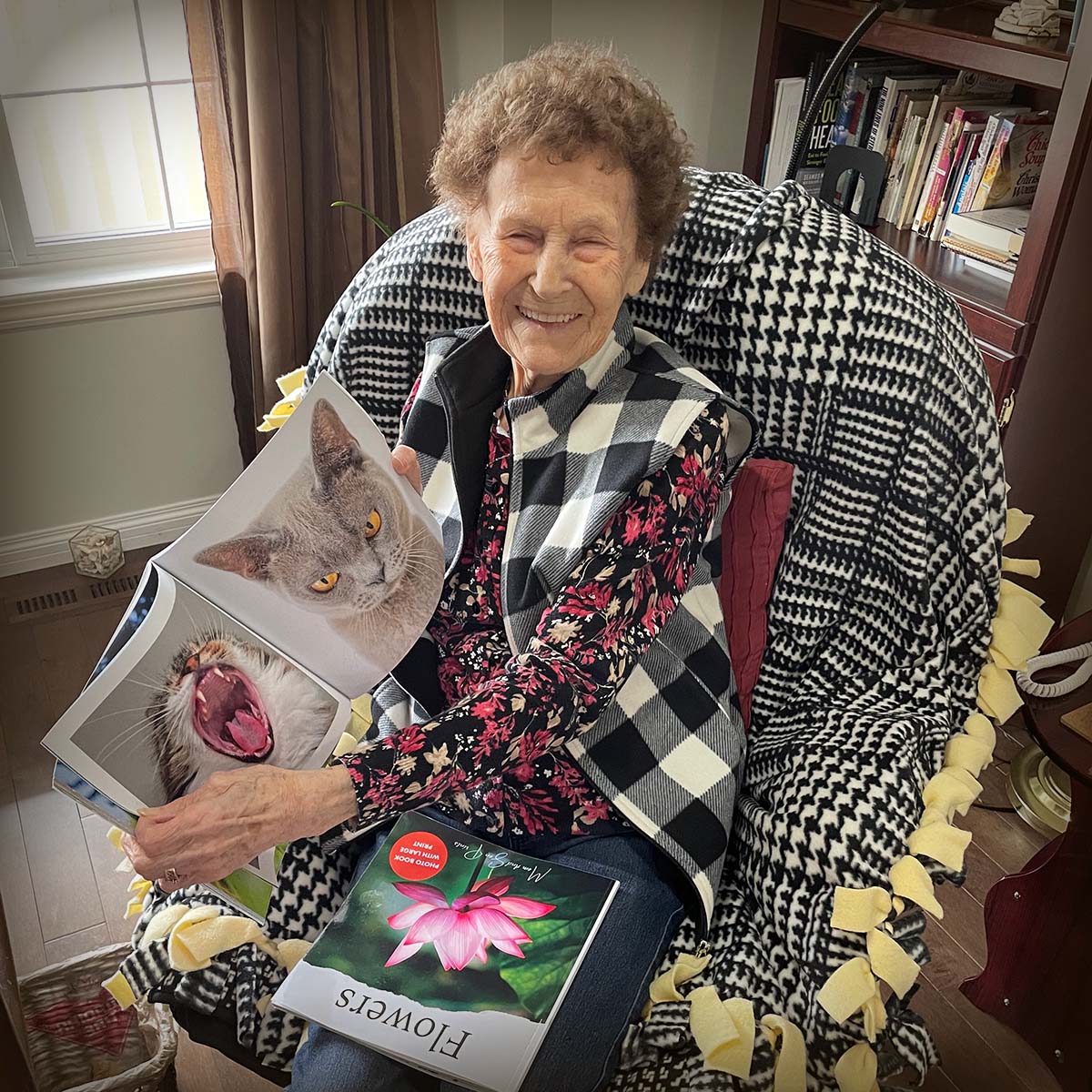 Minimal Large Text
Whenever there is text it is printed extra-large.
Manageable Size
This is a 61-page, 8.5" x 8.5" softcover that's comfortable to hold and easy to flip through.
High Quality
Our books are professionally designed, and are intended for audiences of all ages, while never appearing childish.
Discreet Packaging
At no time is anything mentioned about Alzheimer's disease, dementia, or any other challenges our older reader might be facing. This book can be given to your loved one without fear that they might feel embarrassed or offended.
We Are Responsive
We care about you and your family and we welcome your feedback and suggestions. If there's something we should change, or that we missed, or that we should include, please tell us! Our email address is on the back cover of every book.
We personally respond to every email suggestion that we get, so please reach out any time.
This book was self-published by a small family company. We are a mother and son team actually. This is one of our first books in a series. We would love your feedback on this book and your suggestions for new future books.
Please reach out to us any time: Feedback@MomAndSonPrints.com
[Please note that this page contains affiliate links and we may receive a commission at no extra cost to you.]